A tribute to Daddy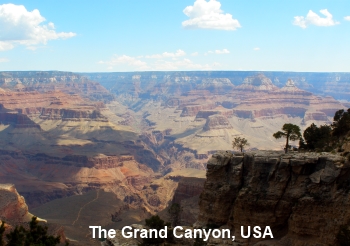 I looked at the marking "Daddy's death anniversary" on my calendar this month and thought: It's eighteen years since I watched him die. Eighteen years? I couldn't believe it was almost two decades since I've been coping with this huge void in my life.
Every year on Dad's anniversary my siblings and I look back and remember… This year I decided to showcase precious remembrances, and my gratitude to him, on my blog.
But how do you compress the memories of a beloved parent into a few words? How do you squeeze the values you imbibed from him into a single blog post? Seems impossible. Nevertheless, I'm going to try. By shining a light on just one of the many important lessons he taught me…
Listening to the voices of Nature
So where's the link between 'sermons in stones' and my Dad? Let me explain by quoting the lines from where this popular phrase originated:
"And this our life, exempt from public haunt,
Finds tongues in trees, books in running brooks,
Sermons in stones, and good in everything."
That's how the exiled Duke Senior in Shakespeare's "As you like it" describes the new life he and his supporters were living in a forest. The trees, the gurgling water of brooks, and even stones were speaking to them now, he says.
Daddy too had tried to make me more aware of the natural world. He taught me that there's amazing beauty in the world. But we need the eyes to see it. That Nature, the very cosmos is calling out to us. But we need the ears to hear it.
Of course he didn't say this in as many words. He made me understand this, but in his own way. I remember how his communing with Nature, specially in Goa, was almost spiritual.
Whenever we were in Goa for the school summer holidays he would encourage us, his children, to revel in the abundance of natural beauty all around us.
Often after dinner, he would spread mats on the sand in front of our house, and make us lie down on our backs beside him, looking up at the star-studded, ink black sky. Electricity had not yet come to Goa then.
"How often do we remember to look at the sky in Bombay?" he would ask us as he pointed to the millions of sparkling stars hanging low in the Goa sky. "There are so many stars in the sky?" we would gasp in return.
Those nights of star gazing with Daddy made us realise how vast the universe was and how small and insignificant we were. Like droplets of water in a huge ocean.
In the mornings Daddy would sometimes pluck leaves off a mango tree, ask us to crush them with our hands and rub them on our teeth, and feel the sensation of freshness and cleanliness in our mouth afterwards. "That's how it feels when you use natural chlorophyll," he would tell us with a smile, obviously referring to the green coloured Kolynos toothpaste we used in Bombay.
Daddy would also insist on us having a bath with well-water at least a few times during the holidays. I don't know who would be more tickled, he or we, when, standing on flat stones a short distance from the well in our under clothes, we squealed and giggled as he emptied pots of cool, refreshing well-water over our heads.
After lunch, he would make us lie down on mats in our breezy backyard in the shade of a large 'gont', a mango tree with small succulent mangoes. "Just close your eyes and listen to the rustling of the leaves," he would tell us.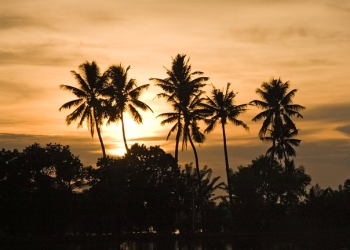 And in the evenings just before dusk, he liked to take us on strolls through the fields behind our house. I remember we would sit on the 'mothe mer', the broad mud boundary running through the fields, our legs extended in front of us like Daddy. Like little copycats, we too would lean on our palms with our hands stretched out behind us like him, and gaze at the changing colours of the sunset sky.
Educating children to appreciate beauty
Goethe had written: "A man should hear a little music, read a little poetry, and see a fine picture every day of his life, in order that worldly cares may not obliterate the sense of the beautiful which God has implanted in the human soul."
Daddy had tried to convey something similar to us each time he pointed to the works of a Divine Creator. The many little things he did made us more aware of our senses, opened our dormant inner eye, stimulated our very souls.
Inculcating a feeling of wonder and awe about the world around is a wonderful gift parents can give their children. It's such a valuable attribute to have, specially today when we're living in a world torn apart by strife, by ugliness, by hatred.
It's so easy to lose your balance when nothing seems to be going right in your world. Educating children to find beauty everywhere would help them stay positive in difficult times, overcome obstacles without succumbing to despair, and make them see that life is still worth living.
If it were not for Daddy I would have perhaps grown up to be a cold, insensitive person fixated on the pursuit of material wealth and selfish personal gains, my spirit devoid of true happiness.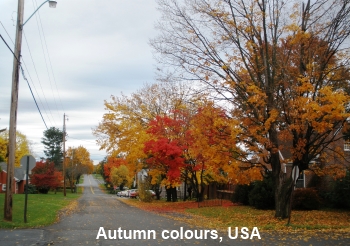 But thanks to him, when I feasted my eyes on the stunning works of Michael Angelo in Rome and Florence, the majesty of the Grand Canyon in the US, the picture postcard beauty of trees adorned with red and gold autumn leaves in the Black Forest in Southern Germany, the awe-inspiring grandeur of the natural landscapes of New Zealand,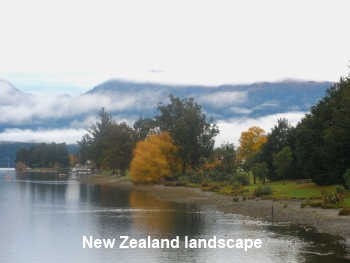 the shy loveliness of orchids peeping through cracks in the rocky slopes of mountains in Gangtok, the tranquil beauty of the churches and temples of Goa,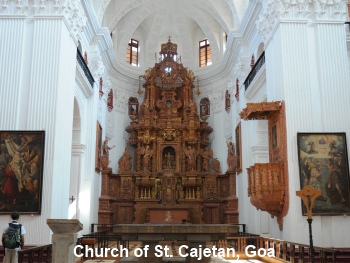 the wildlife-rich forests of Ranthambore and Corbett, the mind-blowing sights of hundreds of colourful birds in Bharatpur,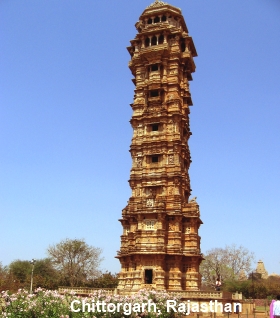 the exquisite architecture of the Taj Mahal… my spirit felt enriched, my soul sang with joy.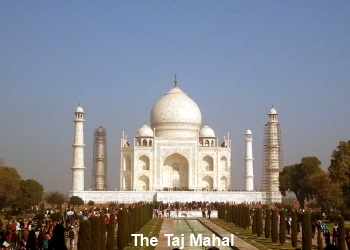 For Daddy, his children were everything, worth every sacrifice, every hardship, every extra effort. Remember that beautiful song "Wind beneath my wings"? My Dad too never wanted the spotlight on himself. He wanted us to shine, and so he always walked a step behind, bore the strain of raising us. He had aspirations, but for his children alone… He was the wind beneath our wings.
What Daddy taught me about experiencing a connection with Nature and appreciating beauty remains firmly etched on my mind and is still adding joy to my life.
I'm proud I have passed on the legacy of perceiving "sermons in stones" to my boys. But things have come full circle for me. I am now learning from my children…
Recently one night, my son pointed out Saturn to me in the sky and showed me that captivating planet with its multi-hued rings through his telescope. It was the most magical sight I had seen in my life. And so the enchanting engagement with life continues.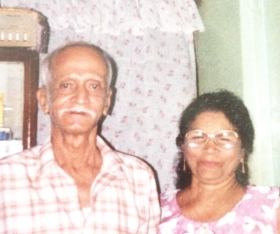 RIP Daddy and Mummy…
I conclude my tribute to my Dad with this song that is actually a paean to the Eternal Father.
Listen to the incredibly sweet voices of a couple of kids singing the original Josh Groban song.