A tiatrist and a gentleman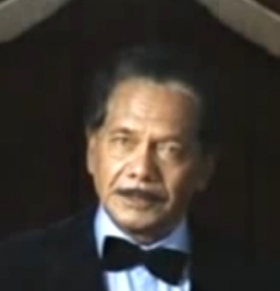 When a handsome, grey-eyed, young man named Celestino Alvares stepped on to the Konkani stage in the early 1940s to make his debut as a tiatrist, something exciting was taking place in the tiatr world. Thanks to a burst of fresh talent, Konkani tiatr was experiencing a period of rejuvenation and was transitioning into what came to be called the Golden Phase.
Some of the new stars faded away into oblivion in a few years. But some like the immensely talented Celestino shone brighter with the passage of time and continued to dazzle tiatr audiences for decades.
Having started out with singing songs and displaying his acting skills on the Konkani stage, young Celestino moved on to writing scripts and songs for tiatrs and even directing them. Soon, he came to be popularly known as C. Alvares and that's the professional name be stayed with till he exited from the world stage.
The birth of a legendary star
Celestino Santana Francisco Alvares was born on 1 August 1920 in the village of Saligao in Bardez, Goa. He first performed on the stage in his father's tiatr as a young lad of seven singing a comic song composed by his cousin, the tiatrist Champion Alvares.
Around a decade later, he moved to Bombay and made his professional debut on the tiatr stage at the age of 18 when he sang five songs in Champion Alvares's production – Bhattkar Goencho ani Cuzner Bombaimcho (A land owner from Goa, and a cook from Bombay). The audience was delighted with his performance. Not just that, he attracted the attention of the successful tiatr producer-directors of that time including J. P. Souzalin, Alexinho de Candolim, and the 'Father of Konkani tiatr' – Joao Agostinho Fernandes. Soon, with enough offers coming his way, he began performing in tiatrs all over the city.
Within a couple of years, when he was barely 20 years old, as a member of the 'Hula Boys Drama Company', Alvares penned his own tiatr – Atam Zanvoim Tuzo Hanv (Now I'm your son-in-law). He also wrote and composed all the 25 songs for this production. The tiatr was a hit. And after that there was no looking back for the talented new tiatrist C. Alvares whose popularity kept surging with every performance and every tiatr he staged.
Shortly afterwards he began writing and producing his tiatrs independently and won acclaim not only for his elegant style of singing and dialogue delivery, but also for his skills as an accomplished actor, writer, lyricist, and director. In particular, the hugely popular duets he wrote and sang earned him the sobriquet "King of duets".
An evergreen hero, accomplished all-rounder, dedicated tiatrist
Not many may be aware that this stylish evergreen hero of the Konkani stage actually started out by accepting comic roles. It might be hard to imagine C. Alvares providing comic relief in tiatrs, but he performed these roles with finesse.
However, given the shortage of tiatrists who could fit into the role of a 'hero', Alvares decided to take on lead roles in tiatrs. After all, he had the talent and the looks to go with it. Not surprisingly, his switch to protagonist roles too met with success.
In the 1940s and 1950s there were hardly any women taking part in tiatrs. Instead, many male tiatrists like Andrew, Star of Arrossim, and Remmie Colaco enacted female roles. So, in the beginning, C. Alvares often had a male artist in drag as his heroine. He even performed one of his most popular duets Tarvar Vetam (I'm going out to sea) in 1953 with Remmie Colaco all decked up as a bride!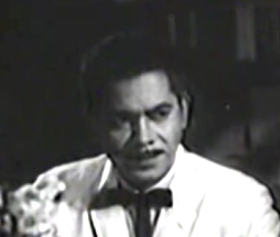 To C. Alvares goes the credit of smashing prevailing misconceptions about tiatrists. He made concerted efforts to project acting on stage as a respectable profession, and encouraged female artistes to become tiatrists. His very first stage production included a song titled 'Tiatristank Movali Kiteak Mhunttat?' (Why are tiatrists considered disreputable characters?).
Alvares was instrumental in getting many talented Goan women to take a bow on the Konkani stage. Both Miss Mohana who was already being cast in Hindi movies, and her younger sister, Ophelia, were introduced to Konkani tiatr audiences by C. Alvares. He also got the well-known Marathi stage actress Shalini Mardolkar and many others including Betty Ferns to make their debut in tiatrs. Till today, Goan women are taking to the tiatr stage following in the footsteps of these celebrated female tiatrists of the past.
Sao Joao, Sun (with Mohana), Figur addlam putan (with Ophelia), Pettoi Diye (with Ophelia), Ghovachem Ghor (with Antonette), and Dotor ani Kuzner (with M. Boyer) were some of C. Alvares's many hit songs. And yes, who can ever forget Claudia, that all-time favourite from the Konkani film Nirmon for which he also wrote the lyrics?
During the thriving Golden Phase of tiatr, the popular venues for staging the Konkani plays in Bombay used to be Rang Bhavan, Bhangwadi, Victoria Gardens, and St. Mary's School Hall in Mazagon, with tickets selling for the princely sums of Rs 4, 5 and 6 at the 'Jack of All' stall near Gloria Church, Byculla.
Those were the days when Kyani and Bastani used to be the favourite stamping grounds of tiatrists like C. Alvares, Remmie Colaco, M. Boyer, Cyriaco Dias, and others, where over steaming cups of cutting chai and oven fresh snacks or bread pudding they would discuss their tiatr scripts, songs, and other issues related to their profession.
C. Alvares was known to be a thorough gentleman and very generous both in treating his colleagues when they met at the Dhobitalao restaurants and also when it came to sharing the profits of his tiatrs with his artistes and technicians. He was a teetotaler and non-smoker, and led a disciplined life.
Completely dedicated to his profession, C. Alvares was one of the few 'full time' tiatrists of his time. During his career that spanned almost five decades, he scripted more than 100 tiatrs. A few of his much acclaimed tiatrs include Nirdducai, Atancheo Suno, Kednam Udetolo To Dis, Xezari Combo, Jurament, and Goencho Mog. Besides Bombay and Goa, his tiatrs were staged even at locations outside India that had a sizable Goan population such as the Middle East, the UK, and East Africa.
Contributions to memorable Konkani films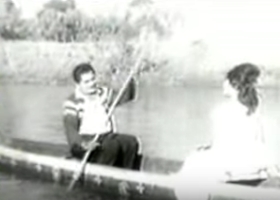 Not only did tiatrist C. Alvares play the lead role in the hit Konkani films Amchem Noxib and Nirmon, he even penned the lyrics for many of the much loved songs from these films including Mollbailo dou, Bencdaita pai, Don kallzam, Dol mojea bai, and Claudia. He also starred in the film Mhoji Ghorkarn.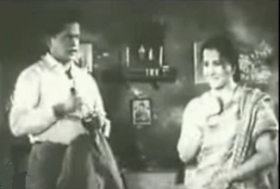 For his outstanding performance in Nirmon, C. Alvares won the National Award for Best Actor at the hands of the then Prime Minister Indira Gandhi. In 1997, at the Goa State Film Festival, he won the Best Supporting Actor Award for his performance in Faxi Mogachi, a film that he had also directed.
The end of an era
This stalwart of Konkani tiatr died at the age of 78 in Mumbai on 28 February 1999 following a heart attack. Befitting his passionate attachment to his art, C. Alvares passed away with his boots on. When the end came, he was engrossed in producing a new Konkani video film that his daughter Capucina finally completed.
Soon after his demise, one by one many other doyens of Konkani tiatr too passed into the annals of history. Alfred Rose, M. Boyer, Remmie Colaco, and more recently, Shalini, and Ophelia, and other celebrated contemporaries of C. Alvares – all pillars of the tiatr stage, passed away, signalling in a way the end of a glorious era of Konkani theatre.
Don't miss this gem: 'Puran Poli', a duet with Ophelia
C. Alvares and Mohana – Dotti Vinem